Eminem's Childhood Home Damaged by Fire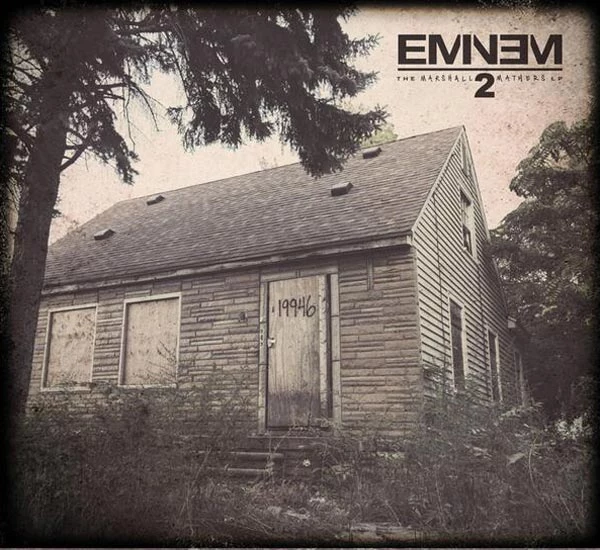 Eminem's childhood home, which has appeared on two of his album covers, caught fire and sustained heavy damage yesterday (Nov. 7) in Detroit. The cause of the blaze, which was first seen coming from the house's second floor, is under investigation.
The vacant bungalow with boarded-up windows is in a blighted area containing many other abandoned and burned-out homes, just south of the 8 Mile Road that the rapper made so famous. The structure, which has long been out of the Mathers family, was being auctioned off by a government program for a minimum bid of $1.
The house, which appeared on the cover of Emimen's 2000 release 'The Marshall Mathers LP,' also is seen on the front of its just-released sequel, 'The Marshall Mathers LP 2,' and in an alternate image for the deluxe version.
The structure can also be seen in several promotional images on his official website — and even makes it on the cover of a comic book, as Emimen shared on Instagram. "Honored to be on the alternate cover for @Marvel's Mighty Avengers #3 with Iron Man! In stores today," he wrote Wednesday (Nov. 6) alongside this image:
Back in 2000, Em discussed the home, which he lived in as a teenager. "I had mixed feelings because I had a lot of good and bad memories in that house," he said. "But to go back to where I grew up and finally say, 'I've made it,' is the greatest feeling in the world to me."
Watch a News Report on the Fire at Eminem's Childhood Home

Source:
Eminem's Childhood Home Damaged by Fire