'Teen Mom OG' Star Farrah Abraham Bought Her Own Expensive Engagement Ring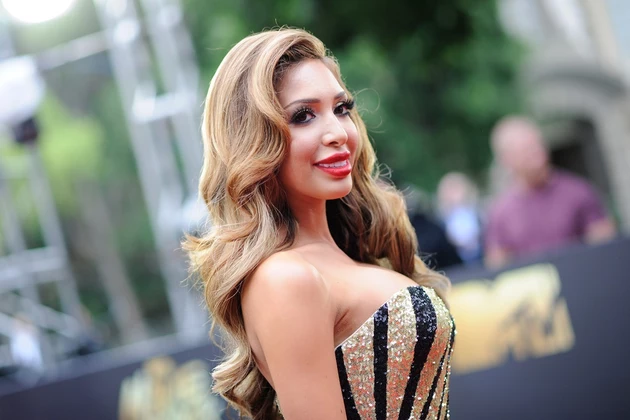 Teen Mom star Farrah Abraham is feeling the heat from her mom, her fans and judgmental viewers after sharing the revelation that she purchased her own engagement ring.
On the August 22 season premiere of Teen Mom OG, the reality star revealed that she bought an expensive engagement ring for herself that her on-again, off-again beau Simon Saran "had organized," but did not pay for. He hasn't proposed yet, either.
Telling her mom, Debra Danielson, that she had purchased a 14-carat diamond engagement ring after Saran encouraged her, Abraham admitted, "[Simon] said to get it and I was excited about it… I thought he was going to propose and nothing has ever happened. I have this ring…and Simon still hasn't paid me back for it. I'm just really upset he did that."
Later in the episode, Abraham expressed her frustration again in a conversation with a friend.
"I bought an engagement ring and it's at my house. I pretty much hid [it] because I was like, 'I don't know what to do with this,'" she explained. "And then he never pays me back for it or proposes and it's like someone teasing me… I'm not getting what I want and it's really annoying."
Ironically, while Abraham struggles to get engaged, she may inadvertently be part of the reason why one of her Teen Mom OG cast members has called off her own engagement.
In the episode, Amber Portwood, who got engaged to Matt Baier earlier this year, revealed that she called off her October wedding after learning that her fiance had hit on both Abraham and Teen Mom 2 star Janelle Evans online prior to them dating.
"I just hope she dates better people than that," Abraham said when she found out. "I'm shocked Amber didn't find that [out] already. I mean, I'd cancel that wedding, that's for sure."
When the two women spoke on the phone later, Portwood said, "I asked him about it and he's like, 'Listen, that was a long time ago. I was just telling them they're beautiful. I wasn't hitting on them.' I'm like, 'You told me when we first meet that you didn't know anything about Teen Mom OG…' So what the f— is the truth?"
Celebrities' Engagement Rings: See the Brightest Bling in Hollywood

Source:
'Teen Mom OG' Star Farrah Abraham Bought Her Own Expensive Engagement Ring