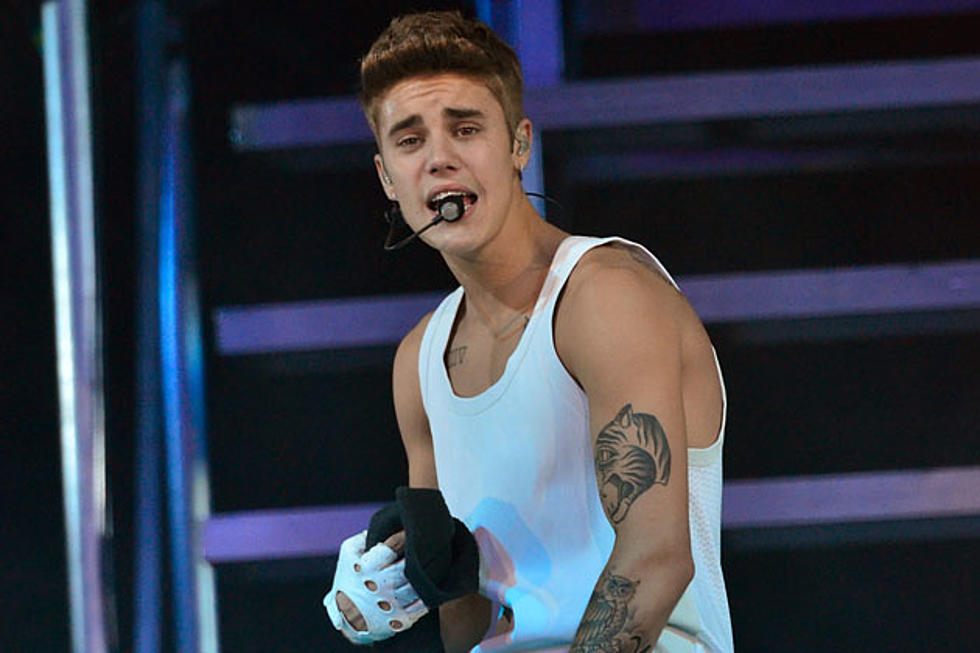 Justin Bieber's Rep Responds to Spitting Pictures
Brian Killian, Getty Images
Remember that time Justin Bieber was caught hocking saliva from his hotel balcony? Well, we still wish he would give up the disgusting habit, but we're happy to report that at least he wasn't spitting on his fans!
"Justin didn't spit on anyone. No fans were below the balcony," The Biebs' rep told Us Weekly. "In fact, earlier in the day, Justin bought his fans hot chocolate and played them some of his new music. Justin loves his fans."
Bieber even took to Instagram that day (July 25), where he posted a video of his fans with the following caption: "I wake up this morning to this :) best fans in the world #beliebers #sexyfans."
"At what point are we going to start demanding that journalists actually fact check?" his rep added. "And at what point does the media have to have some kind of standard or some kind of integrity?"
The young singer has yet to comment on the incident, but there's no doubt in our minds that he loves his Beliebers.
Watch Video of Justin Bieber Accepting Diamond Award for 'Baby'