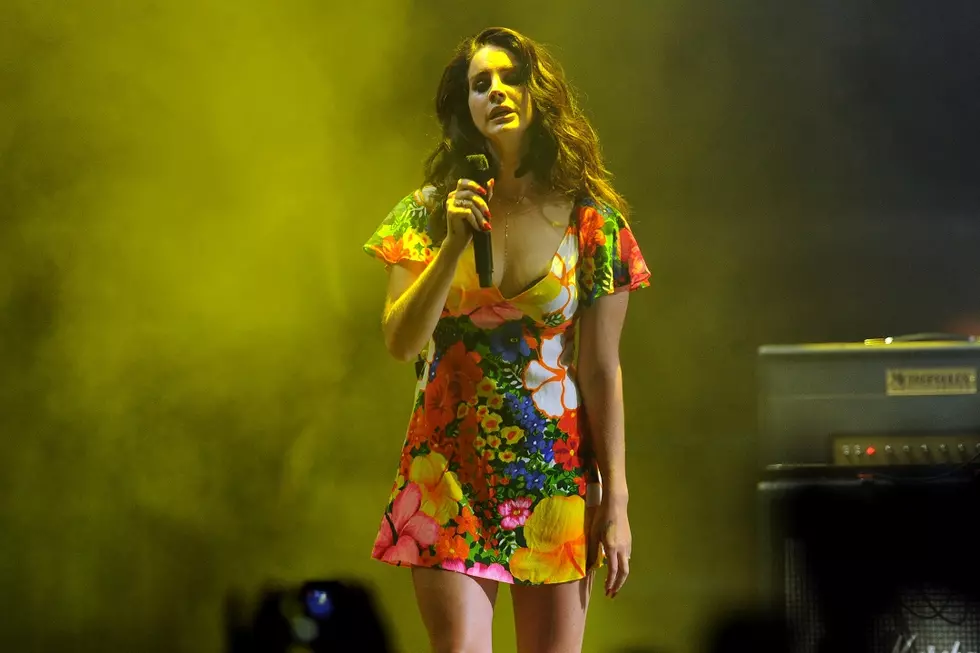 Lana Del Rey's Classic Rock Influences: A Comprehensive List
Kevin Winter, Getty Images for Coachella
Now that we've all been able to listen (and re-listen) to Lana Del Rey's Lust for Life, let's admit to ourselves that there's no artist making music now who can put A$AP Rocky and Stevie Nicks on the same track list and pull it off. Moreover, it's not just her wide-ranging influences that are impressive—her new album references icons from Elton John to the Beach Boys—but the fact that they all sound unmistakably like her. Whether her breathy vocals are placed over a trap beat or the smoldering vintage production she favors, Del Rey's influences permeate.
As far as genre is concerned, Del Rey is difficult to pin down, falling under the wide umbrella of indie pop. You'd be hard-pressed to find an artist able to marry cross-genre inspiration like this. Before becoming the brooding neo-lounge singer that we now know and love, she was listening to the classics: David Bowie, The Velvet Underground, Iggy Pop, Elvis Presley, The Beatles.
Whether directly mentioned in the songs themselves or not, and whether or not naysayers want to believe it, Del Rey's nostalgia-tinged pop persona––and the sound that comes with it––owes a great deal to classic rock icons, mixing the harder sound with the sensuality and romance of jazz music. (Remember when she self-proclaimed herself "the gangster Nancy Sinatra" and covered "Summer Wine?") With Sean Ono Lennon and Stevie Nicks featured on the new record, she only further drives that point home.
Up top, we've broken down the influences of this reigning indie queen, she who wears a polarizing pop crown bejeweled by a myriad of influences... and little desire to wear it. Scroll through for a definitive look at Lana Del Rey's relationship to classic rock.
Lana Del Rey's Best Live Vocals: