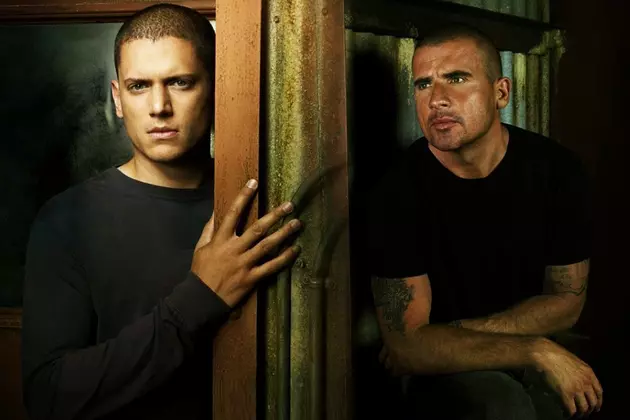 'Prison Break' Revival Confirmed: First Character, Story and Episode Details!
FOX
FOX confirmed at the TCA press panel executive session that Prison Break would indeed return with series stars Miller and Dominic Purcell (also bound to Legends in first position), hopefully with other returning cast members to come. On the creative side, the revival will return original Prison Break creator and producing team Paul T. Scheuring, Neal Moritz, Marty Adelstein and Dawn Olmstead, Scheuring serving as showrunner and writer.
After the session, IGN caught up with FOX boss Gary Newman to learn that the revival is currently eyed for 8-10 episodes sometime in the 2016-2017 season, production depending on the actors' availability after Legends of Tomorrow in April. As to what brings the Michael Scofield character out of a seemingly dire fate:
I don't want to spool too much of it, but obviously, one of the things we all wondered about… We all, who watched the show and loved it, thought that Michael had died. Paul Scheuring came in with a great twist, that explains that he didn't die and what he's been doing in the interim … In the script I read, [Michael's brain tumor] wasn't really addressed, so I don't exactly know if that's been somehow taken care of or not.
We'll hear more as production begins this spring, but are we happy to officially toss Prison Break onto the FOX revival slate?