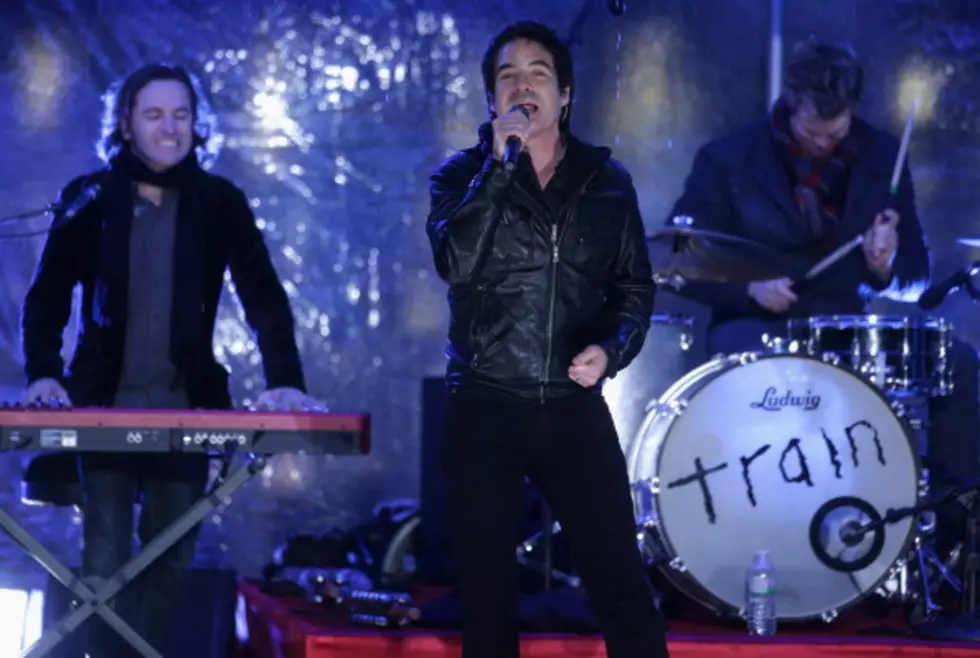 Train – Shay's Spotlight Artist of the Week
Alex Wong/Getty Images
The alt rock/contemporary pop group Train is the pride of San Francisco. The group gained recognition in the late '90s early 2000's with songs like 'Drops of Jupiter' and 'Meet Virginia'. More recently the group scored massive recognition with 'Hey Soul Sister' which could be heard everywhere from TV commercials to even country radio.
'Train', the bands self-titled album was released in 1998, went platinum and brought the group national fame. Their second album, 'Drops of Jupiter' was a huge success garnering the group a Grammy for Best Rock Song. They released a third album 'My Private Nation' in 2003 but were plagued internally with turmoil. The album was released and so were some members of the group, Rob Hotchkiss, who ended up leaving to pursue  a solo career and Charlie Colin, due to substance abuse.
'For Me, It's You' was the band's fourth album release but failed to do well. The group took a 3 year hiatus after that and didn't return until 2009 with the release of 'Hey Soul Sister', which hit the top 10. The album was a major hit for the guys, a wave they are still riding out.
In 2012 they released 'Bruises' a country duet with Ashley Monroe, a country version of 'Hey Soul Sister' was also released to country radio. They have also teamed with Carly Rae Jepsen, The Script, Gavin DeGraw and others as they continue to tour the U.S. and beyond.
You can look for their new, 7th, album to be released in the fall of this year, on September 16. The album will be titled 'Bulletproof Picasso' and features the song "Angel In Blue Jeans".
Until the album is released you can enjoy the new single "Angel In Blue Jeans" here:
Don't forget you have a chance to see Train live in Niagara Falls on July 18th. Click here for more details.