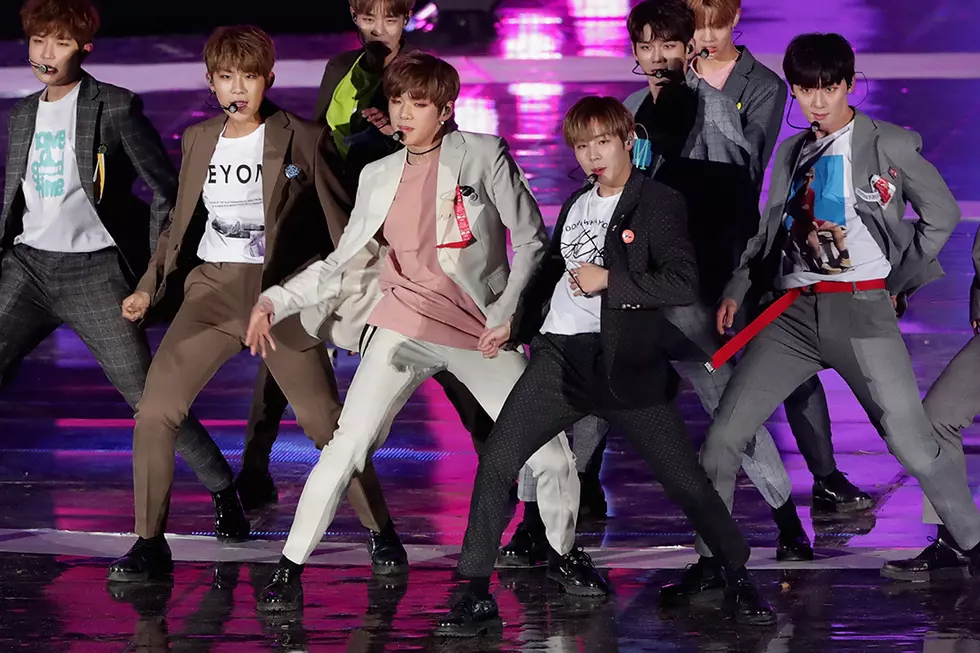 Wanna One Releases New EP, 'Boomerang' Music Video
Han Myung-Gu/Getty Images
South Korean boy band Wanna One returned with new music Monday.
The K-pop group released the EP 0+1=1 (I Promise You) and an energetic music video for the single "Boomerang."
The "Boomerang" video shows Yoon Ji-sung, Ha Sung-woon, Hwang Min-hyun, Ong Seong-wu, Kim Jae-hwan, Daniel Kang, Park Ji-hoon, Park Woo-jin, Bae Jin-young, Lee Dae-hwi and Lai Kuan-Lin wearing all-black studded ensembles as they perform choreographed dance numbers.
"Wanna One I 'BOOMERANG' M/V The beginning of the golden age! Wanna One 2nd Mini Album '0+1=1 (I PROMISE YOU),'" the boy band announced on Twitter.
Wanna One said at a press conference Monday in Seoul that it hopes to make 2018 its "golden age," according to The Korea Herald.
"Fans would be able to see different sides of us on the new album. We got more powerful and mature," Kang said.
Wanna One was previously known for its mellow and youthful image. The group released the EP 1-1=0 (Nothing Without You) in November, which was a re-release of its EP 1x1=1 (To Be One).
By Annie Martin, UPI.com
Copyright © 2018 United Press International, Inc. All Rights Reserved